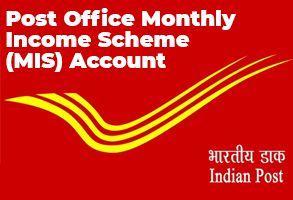 MONTHLY INCOME SCHEME (MIS)
"Earn Monthly Income guaranteed by GOI"
Post Office MIS is a scheme in which you invest a certain amount and earn a fixed interest every month. Highly recommended for investors looking for Monthly Income over their Investment. Post office offers POMIS, a monthly income plan which offers interest payable on a monthly basis. The scheme is where the subscriber is entitled to monthly pay-out for 5 years and the principal amount is refunded on maturity as in the case of any bank FD.
Hence, with the guarantee by the Government of India, it is considered a low-risk MIS and generates a steady income. You can invest up to Rs. 4.5 lakhs individually or Rs. 9 lakhs jointly, and the investment period is 5 years. Capital protection is its primary objective thus it makes it a viable option for senior citizens or for any person who is looking for regular returns. The rates though are fixed for the tenure but the rates are reviewed by the Ministry of Finance every quarter so please get the rates verified before investing.

FEATURES
Account may be opened by individual or jointly by two/three adults NRIs/ HUF cannot open account

Interest is paid monthly

Interest rate is fixed at the time of investing and stays the same for entire tenure

Premature encashment facility is available only after 1 year with penalty of 2% & 1 % if prematurely broken between 1-3 yrs & 3-5 yrs respectively

Interest income is taxable but there is no TDS

Nomination facility available

Most suitable scheme for senior citizens and for those looking for a regular monthly income

Product Note
Rate of Interest: @6.60% P.A.
Type of Interest: FIXED FOR THE TENURE

Minimum Amount Required: INR 1000/-
Maximum Amount Limit: Maximum investment limit is INR 4.5 lakh in single account and INR 9 lakh in joint account. An individual can invest maximum INR 4.5 lakh in MIS (including his share in joint accounts)
Who can Invest : (i) a single adult (ii) Joint Account (Maximum 2 adults) (iii) Minor above 10 years of age (iv) A guardian on behalf of a minor
Documents Required : (i) 2 photographs (ii) along with a self-attested copy of PAN Card and Aadhaar Card
POSTAL SCHEMES AT A GLANCE