Emergence of International Equity funds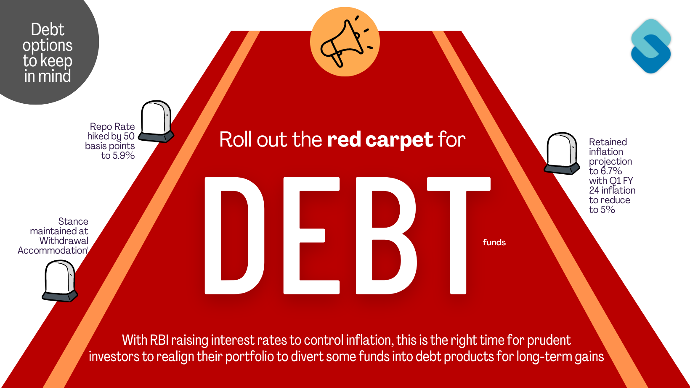 The Pandemic has changed the way investors have started looking at Equity investment. Investors made realignment in their portfolios bringing welcome changes with help of their advisers to take advantage of V shape recovery which no one expected. This also gave another opportunity for investors to explore the yet another avenue of diversification in equity portfolio by taking exposure in global equity. The same used to be mainly a super HNIs and big corporates avenue of investment through buying direct equity and mutual funds. However, the interest has moved to HNIs and retail also which has predominantly through Mutual funds. And AMCs have also been pro-aggressive in bringing more variety to the inconsequential segment almost 3-5 years ago.
Investors have experienced super abnormal returns in last one year and it is important one should understand the long term benefits rather making short term unexpectedly high returns as benchmark. This shouldn't make investors carried away to take higher than required exposure in such schemes and we are listing below some of the advantages and some critical points attached to the product so as you take an informed decision when you sit with your advisor next:
Advantage of taking exposure in Global companies:
The category has schemes which take exposure only in companies which take exposure in global companies like Microsoft, Netflix, Google, Facebook and many such companies which have global presence and is in the wish list of anyone to own equity of these companies who understands the value these companies have created for investors in past. However, the active managed funds also have exposure in all segments of the market caps which gives you exposure in some of the upcoming companies which are becoming global companies.

Diversification for innovation around the world:
Globally, there is a lot of innovation taking place that is impacting our day to day lives by disrupting various industries and will have investment implications. At this point of time, very few innovators are listed on the Indian stock markets. India may be the fifth-largest economy, but our market cap is about USD 2.1 trillion while market capitalization of the rest of the world is USD 90 trillion. So if you are not invested in global markets outside India, you are ignoring an opportunity that is roughly 43 times bigger. Investing entails risk and risk cannot be eliminated but can be reduced by diversification. Diversifying investments across asset classes and also within the asset class is the key to manage risk.

Currency Risk Hedge:
The option is the best way of currency hedging for those who have expenses in foreign currency. These can be from long term perspective for your children education and may be medium term for vacations. Many export houses can also take advantage by making it part of their portfolio in spite of taking forward covers for their orders. The benefit of currency fluctuation will benefit over period of time and the cost of the forward cover can be partially recovered. The dollar has appreciated by 2.83% in last one year and 6% in last 35 years which gets added to returns of the scheme.

The above are the reasons for many to take exposure in the International Equity which can be in direct investment in stock market under Liberalized Remittance Scheme (LRS) or mutual fund schemes. The former option has regulatory implications which suits big corporates and investing in mutual funds need to invest for 3 years to enjoy long term gain. Important aspects to these investments are that an investor should link investment to his goal rather than making it strategic investment. And the allocation should be linked to the risk and the based on the amount required achieving financial goals. The schemes have its own risk of political and underperformance for some period. Thus, a financial prudence always makes you diversify among various asset classes and also within the asset class by further diversifying is the key to manage risk.